None of the links below are affiliated.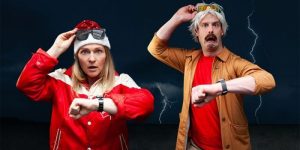 Back To The Holidays
From Scrooges to Grinches and Krampuses to Hans Grubers, there's something inherently funny about holiday cynics who
begrudgingly give in to seasonal merriment. Back to the Holidays is an homage to Back to the Future and A Christmas Carol, and explores holidays of the past, present, and future through the lens of an eccentric scientist who is tasked with helping our hero discover the true meaning of the holidays and save the town from ruin. Where will this journey through time lead? That's up to the audience to decide!
Where: The Improv Centre, 1502 Duranleau St., Vancouver, BC
When: November 23rd to December 23rd, Thursday to Saturday
Price: $29.50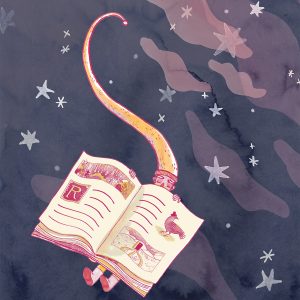 Reflections on Crooked Walking
This Juno Award-nominated family musical tells the tale of four people who find themselves the only ones left awake, surrounded by sleeping townspeople. Their journey in search of a cure for the mysterious sleeping sickness leads them down a surprising path of deeper self-awareness.
Where: The Firehall Arts Centre, 280 Cordova St., Vancouver, BC
When: December 2nd to 24th, 2023
Price: $50
Christmas Presence
Pacific Theatre's favourite Christmas tradition. With poems and prose that range from the heartfelt to the hilarious mixed in with songs both old and new, Christmas Presence is an intimate and warm way to usher in the holiday spirit.
Where: Pacific Theatre, 1440 W. 12th, Vancouver, BC
When: December 10th to 12th &  17th-19th, 2023
Price: $40
Holiday Comedy Rumble: Every Elf for Themself
Join Canadian Comedy Award-winners, The Comedy Department, for this rip-roaring, rib-tickling improv spectacular that's guaranteed to warm you up faster than a flaming Christmas pudding. When Santa decides to take a restorative year-off, the North Pole's top elves battle it out in a merry-making festive comedy competition. Who will be crowned Head Joymaker and win the chance to squeeze down the chimney and bring holiday glee to children around the world? The North Pole's other employees––that's you!––will have the final say on who will win the unique honour of driving Santa's sleigh on Christmas Eve this year.
Where: Evergreen Cultural Centre, 1205 Pinetree Way, Coquitlam, BC
When: December 19th to 21st, 2023
Price: $37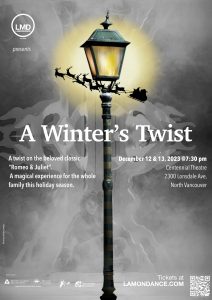 A Winter's Twist
A Winter's Twist is a reimagined contemporary work and breathtaking spin inspired by the beloved classic "Romeo and Juliet" envisioned by Lamondance. This joyful show about being fascinated by love and promises will leave memories in our hearts this holiday season.
Where: Centennial Theatre, 2300 Lonsdale Ave, North Vancouver, BC
When: December 12th to 13th
Price: TBD
The Nutcracker ReImagined
The Nutcracker Re:Imagined offers a one-act ballet with everyone's favourite dances of the Nutcracker.  Follow Clara into her dream with the mysterious Drosselmeyer, through Snowflakes and across the serene Ocean to the Kingdom of Sweets, where she is presented with the colourful and exciting dances of the Candy Canes, Arabian, Spanish, Chinese, Smarties, Russian and the wonderful Waltz of the Flowers accompanied by Tchaikovsky's imaginative score.
Where: Clarke Foundation Theatre, 33700 Prentis Ave., Mission, BC
When: December 9th, 2023
Price: $35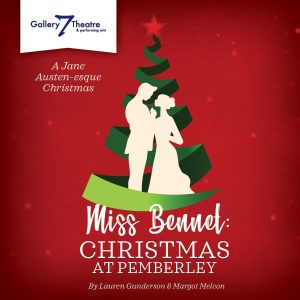 Miss Bennet: Christmas at Pemberley
Set shortly after the events of Pride and Prejudice, this sequel to the beloved novel focusses on Mary, the studious and brainy sister, who is increasingly becoming fatigued of her role as a dutiful middle sister in the wake of her sibling's romantic escapades. When the family gathers for Christmas at Pemberley, an unexpected guest inspires hope for an intellectual companion, greater autonomy, and potential love for Mary.
Where: Matsqui Centennial Auditorium, 32315 South Fraser Way, Abbotsford, BC
When: December 15th to 16th & 20th to 23rd, 2023
Price: $35
Rodgers & Hammerstein's Cinderella
Bring the whole family to experience the timeless tale of Cinderella like never before in this captivating musical adaptation. Step into a world where magic dances, dreams come true, and kindness triumphs against all odds. With a bit of help from the fairy godmother, a magical pumpkin carriage transformation, and a dash of humour, Cinderella promises the entire family will have a ball!
Where: Gateway Theatre, 6500 Gilbert Rd., Richmond, BC
When: December 14th to 31st
Price: $70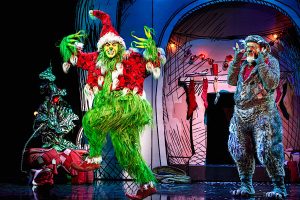 How The Grinch Stole Christmas: The Musical
Discover the magic of Dr. Seuss' classic holiday tale as it comes to life on stage. Featuring the hit songs "You're A Mean One, Mr. Grinch" and "Welcome Christmas," The Grinch discovers there's more to Christmas than he bargained for in this heart-warming holiday classic. Max the Dog narrates as the mean and scheming Grinch, whose heart is "two sizes too small," decides to steal Christmas away from the holiday-loving Whos. Celebrate the holidays with the show The New York Times calls "100 times better than any bedtime story!"
Where: The Centre for Performing Arts, 777 Homer St., Vancouver, BC
When: November 14th to 18th, 2023
Price: $87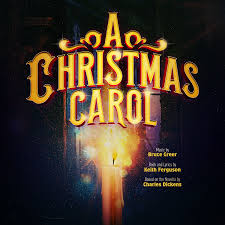 A Christmas Carol
A beautiful musical adaptation of Charles Dickens' 1843 festive novella. It tells the tale of the curmudgeonly Ebenezer Scrooge. A prosperous businessman, he believes that personal wealth and heartless financial tactics are much more valuable than the friendship, happiness, and comfort of those around him. He treats his employee, Bob Cratchit, and his family with the same disdain and coldness that he shows everyone else. Scrooge's miserable nature comes to a crescendo during the Christmas period–"Bah! Humbug!" However, this Christmas, he is forced to come face to face with his selfish ways when he is confronted by three ghosts on Christmas Eve: the Ghost of Christmas Past, the Ghost of Christmas Present, and the Ghost of Christmas Future. In the course of one magical night, Scrooge is forced to recognize his faults and gains the chance to make amends.
Where: Theatre in the Country, 5708 Glover Rd., Langley, BC
When: November 29th to December 16th, 2023
Price: $50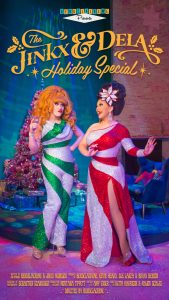 Jinkx and DeLa Holiday Show
The Queens of Christmas return for 2023 with another holiday spectacular for everyone naughty or nice! Making the yuletide gay since 2018, this glorious collaboration from two of RuPaul's DragRace's most glittering alumni is the perfect tonic for the hysteria of the holiday season, with boozy holiday cheer infused with good old razzle-dazzle song and dance numbers, copious amounts of eggnog and classic carols with a cheeky drag twist. If you're Nutcracker-phobic then this double act has your alternative holiday entertainment sorted, Jinkx will spice things up and Dela will cover them in sugar! Yass Queens!
Where: Orpheum Theatre, 884 Granville St, Vancouver, BC
When: December 30th. 2023
Price: $102+
Let me know in the comments which you are most excited to see.