I was gifted tickets to both shows. All opinions are my own.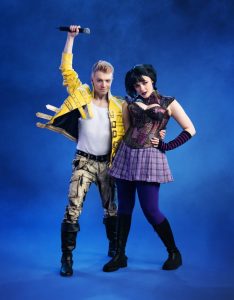 Attending a performance at Stanley Park's Theatre Under The Stars is a must do this Summer. Perfect for a family outing, night out with friends or for date night. They offer options to sit in a reserved seating area, or designated picnic area where you can order delicious snacks. There are VIP and group options as well.  These performances are rain or shine so make sure to dress for the weather and the mosquitoes.
Something Rotten! hilariously follows two playwright siblings Nick and Nigel Bottom in the Renaissance era, whose dreams of writing a hit show are thwarted by Shakespeare's wild success. A mysterious soothsayer foresees a new way forward for the brothers: Creating a brand new form of theatre – the musical! An irreverent homage to Broadway, Something Rotten! is a whimsical satire that both celebrates and pokes fun at everything audiences adore about Broadway. With clever lyrics and a vibrant, colourful songbook, Something Rotten! warmly embraces the musical theatre genre and all of its absurdities, referencing such timeless classics as West Side Story, South Pacific, and Les Misérables. Full of love and playfulness, the production ultimately reminds us that the grass is not always greener on the other side. This performance contains suggestive content and may not be appropriate for audiences eight years and younger.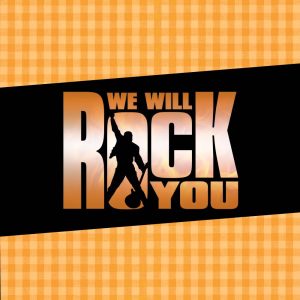 Set 300 years in the future, We Will Rock You tells the high-octane tale of two misfits, Galileo and Scaramouche, who rise up in their fight for freedom against the sinister world leader, Killer Queen. A breathtaking spectacle of Queen's most iconic rock-and-roll hits and electrifying dance, We Will Rock You is packed with heart-stopping numbers and a heartfelt underdog story that will leave audiences buzzing with hope. Having thrilled more than 16 million audience members worldwide, the musical features over 20 hits from the band's legendary songbook including "Bohemian Rhapsody," "We Are the Champions, and "Another One Bites the Dust." A celebration of music and art, We Will Rock You shows us the power of banding together to fight for what is right.
SPECIAL EVENTS AT TUTS 2022:
Relaxed Performance Monday, July 25
This year TUTS is proud to partner with the Canucks Autism Network to host a relaxed performance of Something Rotten! A Relaxed Performance is designed for anyone who may need a more casual environment to enjoy the theatre, including (but certainly not limited to) people on the Autism Spectrum, people with sensory or communication disorders, neurological disorders, or people with a learning disability. We will have a more relaxed attitude about how our audience experiences the performance and ask all audience members to be aware of people's needs to move or make noise.
Pride Night Tuesday, July 26
TUTS is excited to host its fourth annual Pride Night, which serves as the official launch event for this year's Vancouver Pride Week. "We Will Rock You," the hard-rocking international success honoring queer icon Freddie Mercury and Queen's legendary songbook, will be enjoyed by all audiences.
We Will Rock You Sing-Along Night Wednesday, August 3
Feeling like "[You] Want to Break Free?" Blending the excitement of a musical with the electricity of a concert, join us for a special We Will Rock You Sing-along Night on August 3 for some fist-pumping, foot-stomping fun. Featuring more than 20 hits from QUEEN's discography, "We Will Rock You" arrives at the Malkin Bowl having rocked more than 16 million audience members around the globe! Come sing your heart out dressed like your favourite rock stars for this special evening of rock-and-roll. This performance has scenes with strobe lighting and non-toxic fog.
The performances go until August 27th, 2022. Tickets range from $20-65.